Exilium presents an exciting opportunity for its players: the "Play to Earn" feature, allowing them to earn real money while enjoying their gaming experience.
How does it work?
Within the game, there's a virtual currency called Exilium Ether that players can acquire by completing Achievements. Each Achievement offers a varying amount of Ether as a reward.
Additionally, players can also convert their Exilium Coins into Exilium Ethers by visiting NPC Bruenor, who can be found in the depths of Hellbound Citadel.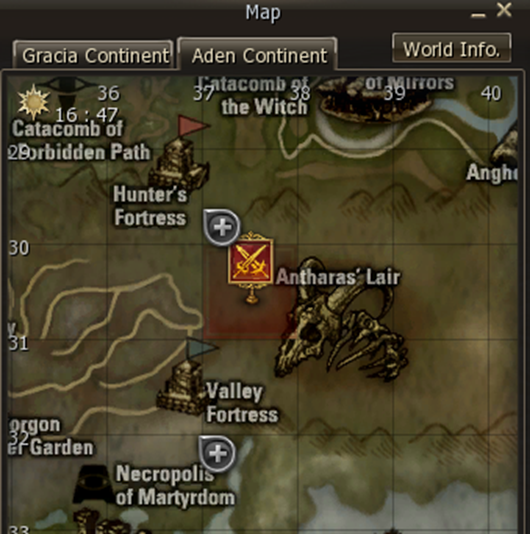 Exilium Coins serve as a virtual currency within the game, obtained through purchases on our website and in-game activities, particularly when players convert Exilium Ethers into Exilium Coins. This currency plays a crucial role in the game's economic transactions, serving as the primary medium of exchange. As a player, you have the flexibility to acquire valuable in-game items and subsequently engage in trades with other players, acquiring Exilium Coins in exchange for these items.
From there, Exilium Coins can be converted back into Exilium Ethers, which can be sold on our website for real-world value. This intricate cycle not only enriches the in-game experience but also offers opportunities for real-world gains.
Whether through rewards from Achievements or trades with other players, Exilium Ethers can ultimately be sold on our website for Binance Coins. To do so, simply access your Control Panel and navigate to the Sell Coins section, where you can execute your transactions seamlessly.
How to receive Binance Coins?
Now, let's delve into how to receive Binance Coins.
Binance Coin (BNB) is the third-largest cryptocurrency in existence, serving as the currency of Binance. That's why we'll teach you here how to receive BNB through Binance itself.
Step 1: Begin by creating and verifying your account on Binance by visiting their official website: https://www.binance.com/
Step 2: After logging in to Binance, locate the dedicated deposit address for Binance Coin (BNB):
1. Click on "Wallet" in the top menu on the right-hand side and choose "Fiat and Spot."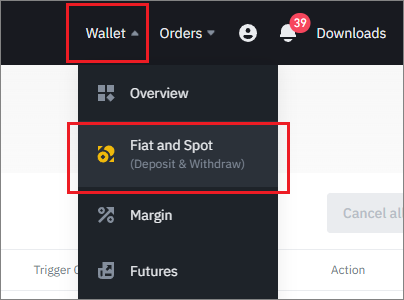 2. In the "Fiat and Spot" section, search for "BNB" and click "Deposit" under the "Actions" tab. This action will take you to a new page.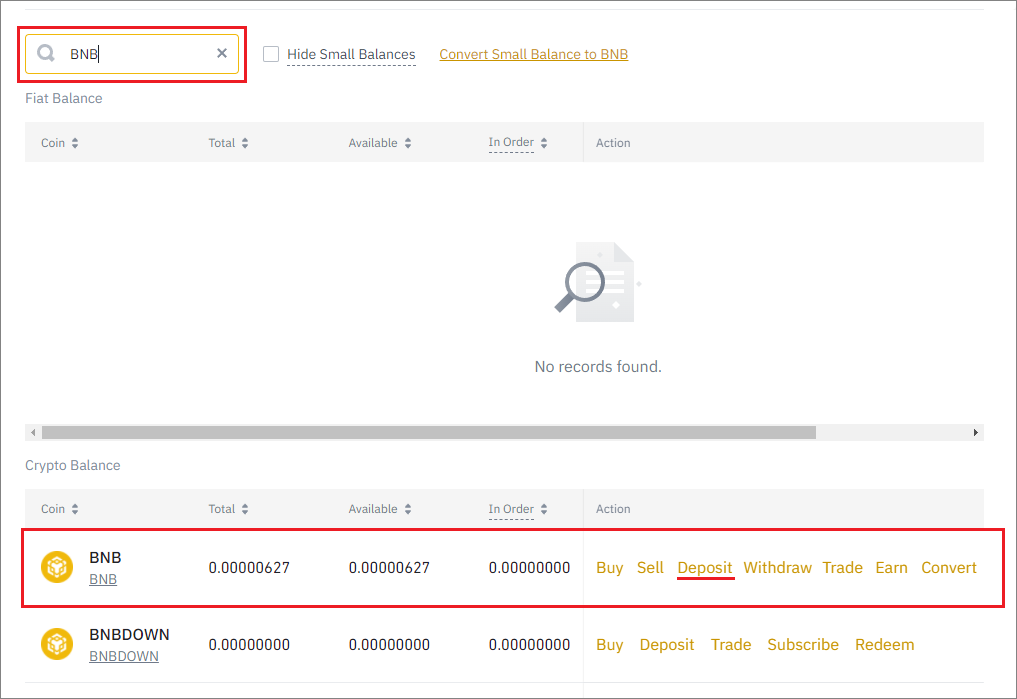 3. Select "BNB Smart Chain (BEP20)" in the "Network" field. The corresponding deposit address will be displayed. Copy this address to input it later into the "Wallet" field on our website.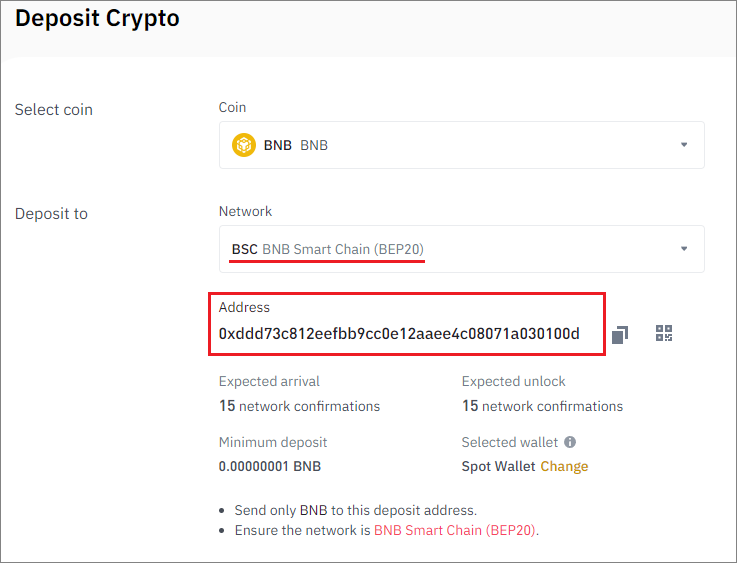 4. Go to our website, to the Sell Coins page, and in the Wallet field, enter the same address you obtained in the previous step. Select the character that possesses the Exilium Ethers, the desired quantity to sell, and review the details. After reading and agreeing to the Exilium Ethers sales terms, click the "Place Order" button. Once done, after a short period of time, the Binance Coins should be available in your Binance wallet.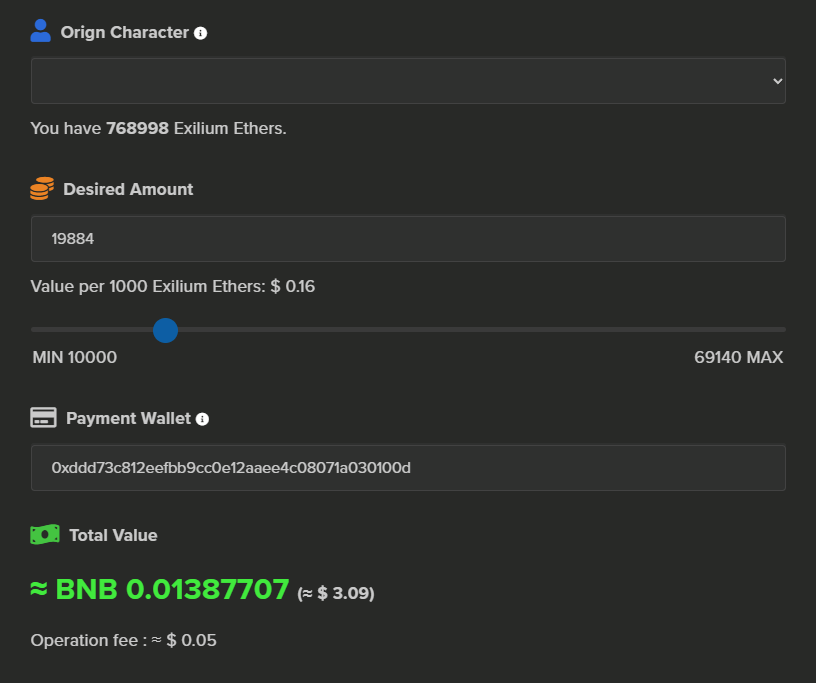 How to exchange Binance Coins for real money?
1. In Binance, return to the "Fiat and Spot" page and locate BNB. Click "Sell" under the "Action" tab to access a new page.

2. Specify the desired amount of BNB to sell and the currency you want to receive (USD, EUR, BRL, etc.). Follow the instructions to complete the transaction. The funds will reappear in your wallet on the "Fiat and Spot" page.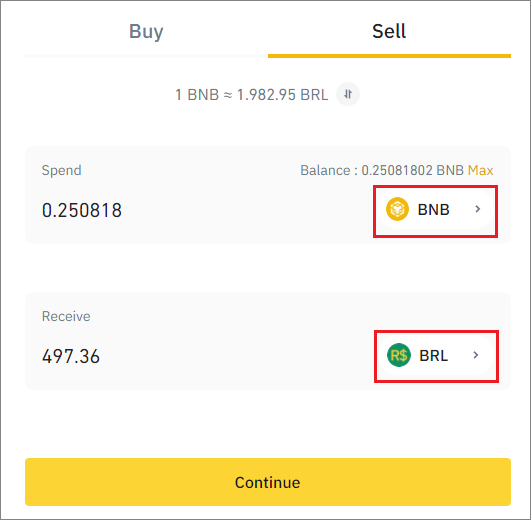 3. To withdraw the converted funds to your bank account, return to the "Fiat and Spot" page, find the currency you received, and click "Withdraw." Follow the provided steps to complete the withdrawal process securely.

Furthermore, it's crucial to clarify that Exilium is not classified as a "Play to Earn Game" or a "Crypto/NFT Game." The essence of Exilium remains centered around providing an enjoyable experience. The Play to Earn system was designed with long-term sustainability in mind, rather than focusing solely on generating quick profits for players, which is often the case with "crypto games."
It's important to highlight that the opportunity to profit within the game is an advanced feature, achievable after players have equipped themselves and attained strength within the game. Essentially, your success within the game contributes to the potential for profitable outcomes. This approach ensures that both players and the game's ecosystem thrive together.