The first step to vote is to log in with your Master Account on our website at the top right corner of the screen. If you don't have a Master Account yet, click here to create one.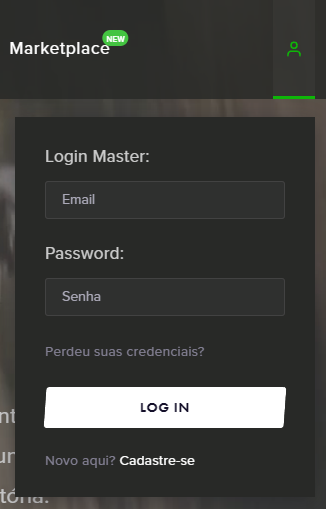 Once logged in to the site with your Master Account, hover over your email and select the game account corresponding to the character you want to receive the in-game reward on.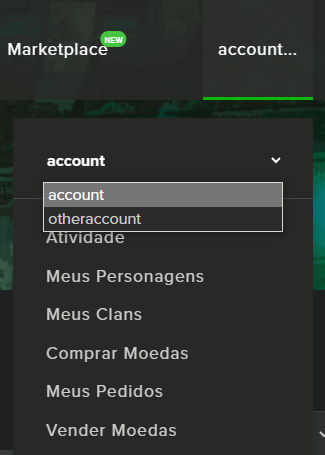 After doing that, let's begin the voting process. Go to the Homepage of the site and click on the first voting link (Hopzone).
Always click with the left mouse button and without holding CTRL. Do not use the middle mouse button.
Deactivate any AdBlocker in your browser if you have one, as they might interfere with the verification of the vote.
After clicking on the first link, a new window will open for you to vote on that topsite. Enter the captcha correctly and click on vote.
The Hopzone and L2Network topsites require you to have an account and be logged into it to vote, so before starting the voting, you need to create an account on these two topsites.
After voting on the first link, return to the homepage and proceed with the voting in sequential order. Note that the remaining links are grayed out. They will be unlocked one by one after a short period of time, so when the next one is unlocked, you can click on it to proceed.
Continue the process until the last topsite. Once you finish all eight topsites, you will be eligible to receive the in-game reward.
Log in to the game with any character from the account you selected in Step 2 and type the command .getreward. After doing this, you should receive the voting rewards.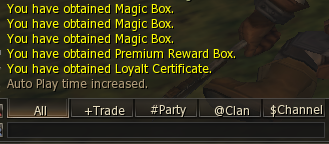 🎁 Characters with Premium status receive additional rewards.
You can only vote once every 12 hours.
To receive the in-game reward, all votes on the topsites must be counted by the topsites. Otherwise, you will receive the message "Your vote was not computed by our site!". If you receive this message, you can try again as many times as you want, assuming you made a captcha mistake or something similar. There's no need to wait 12 hours as mentioned above. The 12-hour count starts only after you have received the rewards.